Indiana Worker's Compensation Law
Have You Or A Loved One Been Injured On The Job?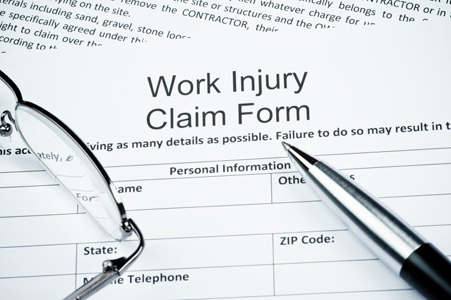 Indiana law requires employers to provide a variety of benefits (usually through worker's compensation insurance) to employees who are injured or killed while on the job. The basic worker's compensation benefits include payment of all medical bills, weekly or bi-weekly lost wage checks (often called TTD), and a monetary payment for the employee's permanent physical damage.
Additional reimbursement is often appropriate for out-of-pocket prescription costs and mileage expenses for travel to and from medical appointments. In many cases, the development of special evidence can result in extended lost wage payments and for coverage of an employee's "future medical" needs.
Who Is At Fault?
An injured worker is entitled to these benefits without having to prove anybody was negligent. That means that the benefits are payable regardless of whether the injury was the employer's fault, a coworker's fault, nobody's fault, or even the employee's own fault.
Special Circumstances
There are also circumstances when an injured employee may be entitled to worker's compensation benefits but be unaware that he/she has a viable claim. For instance, an employee who is injured while driving and/or traveling on business may be covered. An employee who is injured while walking to his/her car (in the parking lot) may be covered even though technically "off the clock". An employee injured at a company-sponsored social event may be covered as well.
How Do We Charge?
Attorney's fees in a worker's compensation case are set by Indiana law and all attorneys in the State have to do it the same way. It is a "contingency fee", meaning that there is no up-front charge and there are no hourly fees. The fee is 20% of the recovery, and in larger cases the fee may actually end up being less than 20%.
More importantly, we will provide you with a free case evaluation before you ever hire us. All initial consultations are free of charge.
Get Legal Help Now
Questions? Call Now.
317-573-5282
844-415-1461