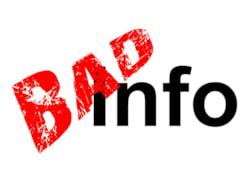 During the life of a worker's compensation claim, injured workers are exposed to many people. It can be overwhelming when claimants don't know whom they can trust and whom they cannot. The truth is that the vast majority of these people are compensated by the insurance company, in one way or another, and they often provide the injured worker, either intentionally or unintentionally, with inaccurate information. Many times, claimants rely on this information and end up missing out on benefits that they should receive. It is important for workers to understand that, in Indiana, a worker's compensation claim is part of an adversarial system. The insurance company tries hard to wind-up with a result that is best for them, and the claimants must do the same. The problem is that worker's comp claimants are rarely as knowledgeable about what they should receive as the adjusters are. This creates an unfair playing field.
Regardless of how friendly or helpful an insurance adjuster or nurse case manager may seem on a particular claim, it is important for injured workers to understand that the "other side" has no legal or ethical obligation to tell them how to maximize their rightful benefits. It is up to injured workers to learn this on their own (which is often times unrealistic), or to hire an Indiana worker's compensation lawyer to level the playing field.
Even after claimants hire a knowledgeable work injury attorney, they are still often given "bad information" from nurse case managers and even sometimes from the treating doctors themselves. The best course of action for injured employees is to take this "information" with a grain of salt and to discuss it with their attorney before considering it to be reliable.