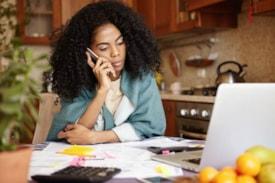 Approximately 2.8 million workers in the United States sustain injuries or die from workplace accidents every year. When hurt on the job, it is important that an injured employee considers hiring an attorney. If the accident or injury is serious, requires time away from work, involves permanent or partial disability, or if there is a dispute or denial regarding the claim, a good worker's comp lawyer has the knowledge needed to navigate what is often a complicated claim process. An experienced workers compensation attorney advocates for an injured client, working so the employee receives proper medical care and financial compensation, if appropriate.
How to Select a Workers' Comp Attorney
How Do You Know If Your Attorney Is Good?
Lawyer Reviews, Referrals, and Reputation
A good place to start when searching for a workers' compensation lawyer is with family, friends, and co-workers. Recommendations from trusted people make choosing a workers' comp attorney or law firm an easier process. However, there are numerous other exceptional resources to pursue. Avvo is an online legal website providing consumers with information, reviews, and ratings of lawyers. Reviews on Google, Lawyers, Martindale-Hubbell, and NOLO offer additional credible resources for finding a reputable attorney. Testimonials and case studies on a lawyer's website also provide potential clients with reviews and case summaries of past clients (injured workers from Indiana).
Workers Comp Experience
With a myriad of areas in the field of law, it is best to seek representation from a lawyer who focuses on workplace accident cases. A worker's compensation lawyer who primarily or exclusively defends clients injured on the job knows the complexities of state workers' compensation laws and the process for filing claims and appeals, if necessary. Some workers' comp attorneys even concentrate their practice on specific types of workplace injuries or industries, such as trucking accidents or spine injuries.
Qualifications
Workers comp lawyers must be licensed in the state where the workplace or jobsite injury occurred. Look for a lawyer who is licensed to practice in Indiana, who is in good standing with Indiana State Bar Association, and who represents cases locally. During the search, also review the different accreditations and membership associations of the attorney. Quality lawyers take pride in their national, state, and local bar memberships and affiliations.
Free Initial Consultation
Requesting a free consultation in person, by phone, or virtually with a workers' compensation lawyer gives both the client and attorney time to review the case. During the consultation, the attorney will assess the case and offer guidance regarding pursuit of the workplace injury claim. For the client, it is a critical step in the vetting process. Recovery from a work injury is a challenging time for an employee. It is important to have a committed, attentive lawyer. Treating the consultation process like a job interview ensures a client finds the best fit in an attorney.
Questions to Ask The Workers Comp Lawyer
How much experience do you have with these types of workers' comp cases?
What are the strengths and weaknesses of my case?
Will you be personally handling my case?
How often will I hear from you or someone in the office regarding my case?
What is your success rate?
What lawyer fees will I incur?
Do I pay any fees upfront?
Do you take a percentage of the settlement? Is that negotiable?
How long do you anticipate until my case is resolved?
Hiring a Workers Comp Attorney
Retaining a highly experienced and qualified workers' compensation attorney can have a significant impact on the outcome of your case. Since 1993, attorney Charles Carlock has been helping Indiana's injured workers. Charlie focuses solely on workers' compensation claims. He will discuss your workers comp case with you for free and offer straightforward advice.
Call Charles Carlock – Indiana Lawyer Specializing in Workers Comp

Contact Charles A. Carlock today to schedule your free consultation. Use our contact page, call us at 317-573-5282, or email Charlie at Charlie@carlocklegal.com. Check out our website to learn more about how we can help you. We also have Spanish-speaking staff, if needed.