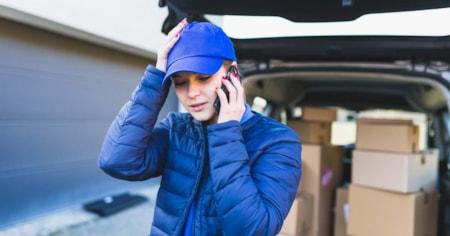 If you're on the job and get into an accident with a commercial vehicle such as a commercial van or box truck, you should be able to rely on your employer's workers' compensation insurance if you get hurt. However, these situations can be tricky. What happens when your employer's insurer thinks the other driver's insurer should pay? You get caught in the middle! In situations such as these, it's always good policy to have an advocate on your side even if only to overlook documents and ensure that your claim and case are on track.
Indiana Commercial Vehicle Accidents
Last year, there were more than 15,000 accidents on Indiana roadways that involved large commercial trucks. That figure doesn't include the additional collisions that involved small commercial vehicles, like service vans and pickup trucks. If you're on the job and driving your vehicle or a commercial company vehicle and get into an accident and become hurt, you should be able to file a claim with your company for workers' comp (workers compensation). If the other driver happens to be driving on their company's behalf, the claim can become complex, necessitating the need for a worker's comp attorney.
Complicated--But Not Rocket Science
Although workers' comp claims involving commercial vehicles can be complex and involve both personal auto insurance and company insurance, these cases have occurred time and time again. However, insurers may take their time unraveling these cases--and that's unfair to victims of serious accidents and workers who are unable to work and rely on their income to meet their basic needs.
Charles Carlock has handled cases like these on a routine basis. He will step in to ensure that his clients are not left in the fray while insurers and employers battle out who is paying for what. You have rights and Charlie will fight for them while doing his utmost to ensure that your claim is managed appropriately and expediently.
About Carlock Legal

Since founding Carlock Legal 1996, Charles A. Carlock has solely focused on representing Indiana's injured workers. If you are hurt on the job, report your injury to your employer immediately and seek legal support. Let Charlie help you navigate the process, and get the benefits you deserve for joint injuries, broken bones, head and brain injuries, or catastrophic injuries.